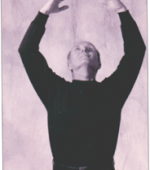 Qi Gong has benefited our lives since 1993 and we want to share with you the Power of Qi Gong 18 Style and encourage you to develop a weekly practice of Qi Gong 18 Style.
You will hear about our success, health improvements, spiritual development and anything else we feel will encourage you and benefit your practice.
Through the years we have taught classes, lead workshops and seminars. We have witnessed the power of Qi Gong in our students such as Chronic Pain relief  – Stress relief – Thyroid problems – and will share their stories with you.
We produced a Video for you to be able to learn and perform the Ritual of Qi Gong 18 Style  anywhere you are. It is available as a Digital Download from our website